Executive Director
Mihiri Tillakaratne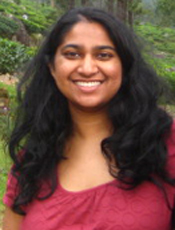 Mihiri graduated from Harvard University with a BA in History, focusing on International Relations. She has received much recognition for her community work in Sri Lanka, including awards from NetAid and Teen People magazine. In 2008, she was named Outstanding Woman of the Year by ASPIRE. In her spare time, she enjoys baking, and is the author of Writer's Block, an anthology of poetry.
Advisory Board
Dr. Ven Walpola Piyananda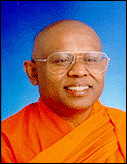 Ven. Piyananda Nayaka Thera is the President/Abbot of Los Angeles' Dharma Vijaya Buddhist Vihara. He is also the advisor to the President of Sri Lanka for International Religious Affairs.
Dr. Niranjala and Lokubanda Tillakaratne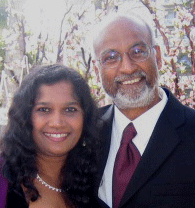 Niranjala is a scientist at the Brain Research Institute at the University of California, Los Angeles. She is on the Board of Directors of the Dharma Vijaya Buddhist Temple. She enjoys teaching and research, cooking, and spending time with her family and the people she loves.
Lokubanda (Tillak) works at the University of California, Los Angeles, in the Office of International Students and Scholars. He is the Founding Director of Dharma Vijaya's Vision Vijaya Program. In his free time, he writes, makes furniture, and tends to his garden at home. He is the author Pulse of the Jungle and Americawata Ena Obata.
Athula Athurugirige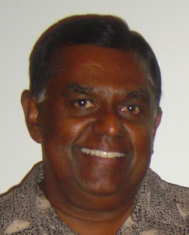 Ananda Amarawansa
Ananda works at Los Angeles Valley College.
Volunteer Program Coordinators
In the US:
Charlini Somaweera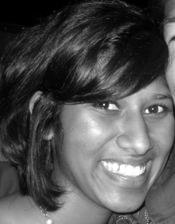 Charlini is an undergraduate at San Francisco State University, where she is studying Psychology. She says, "I grew up with a decent amount of knowledge about where I come from, but living in Sri Lanka for a month really put everything in perspective for me. These trips have really enlightened me about my own culture and helped me to gain a lot of understanding for the people living in the country. It gives me great pleasure to be working for those in dire need."
Ravi Amarawansa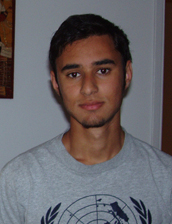 Ravi is currently an undergraduate student at the University of San Francisco, where he is a member of the Athletic team. He feels it is his responsibility to use the privilege he has to help those in need. His travels to Sri Lanka have motivated him and have given him the opportunity to fulfill such a responsibility. Ravi feels it an honor to be a part of Empower A Village. He plays the sitar and looks forward to a health-related career, specifically nursing.
Deshan Nanayakkara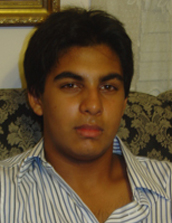 Deshan is currently an undergraduate at the University of California, San Diego. In July 2006, Deshan started a Computer Lab in Delwagura Junior School in Sri Lanka. He taught computer basics to the students and teachers. and distributed school supplies to students in the area. This experience has enriched his life and he is now mobilizing other students in his school to participate in community service activities.
Lalinda Wickramasinghe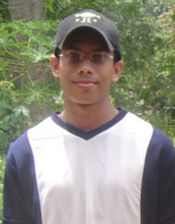 Lalinda is fourth-year at California State University, Northridge, where he is majoring in Biotechnology.
In Sri Lanka:
T.A. Madduma Banda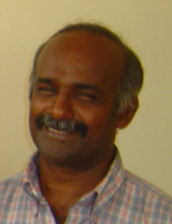 Madduma Banda coordinates Empower A Village programs in the North-Central Province of Sri Lanka. He also teaches special education at the Mahinda Vidyalaya, a K-12 school in Anuradhapura.
Senaka and Manjula Ranasinghe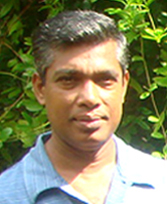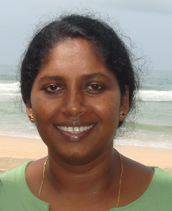 Senaka is an elected member of the Pradeshya Sabha, a local elected government, in the city of Talatu Oya. Manjula is a science teacher at Talatu Oya Central, a K-12 school. Both coordinate Empower A Village programs in the Central Province of Sri Lanka.
Aruna Shanta and Lakshman Seneviratne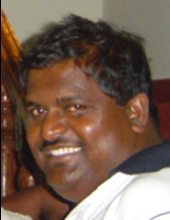 Both Aruna and Lakshman (pictured) are Public Health Inspectors in Mihintale, and coordinate Empower a Village's Ahikuntika projects.
Volunteer Team
In Sri Lanka:
Mangala Bandara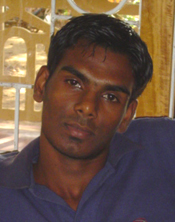 Mangala is the Empower A Village liason to the village of Kahapathvilagama. He currently works at a movie production company.
Lathuka Navaratne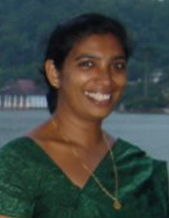 Lathuka teaches English at Kingswood College in Kandy.
Lalindika Wickramasinghe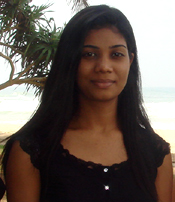 Lalindika is a third-year student at Peradeniya University, where she is studying English Literature, French, and Business Management.