Drinking Water Project serving 300 families
Since June 2006, the National Water Board of Sri Lanka has dug three tube wells 250ft deep at Maradankalla below an irrigation reservoir and found water gushing out to the excitement of villages. This was their gold and nothing could have prevented them from relishing this fantastic ocassion. We were there to witness this spectacular sight and the white water (the drill bit went through 230 ft of granite) tasted great. Later that day the villages offered water from the well to the deities to invoke their blessings according to the local tradition.
Next, the second phase of building the overhead tank and laying pipeline will start soon. A second well is scheduled to be dug nearby to supplement the water from the main well.
This project is funded by the Asian Development Bank (ADB). One condition is that that the community must participate and account for 20% of the cost. currently community share has been determined to be $17,000.
Mihiri Tillakaratne, Executive Director of Empower a Village donated the $5000 she received from the 2005 NetAid Global Action Award towards the community share.
Anyone interested in participating in this project can contact Mihiri at mihiri@empoweravillage.org.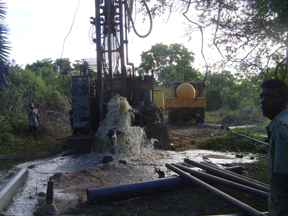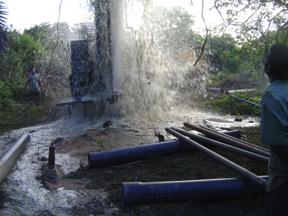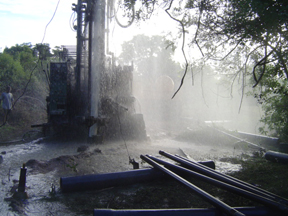 Water gushing out!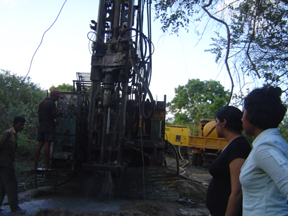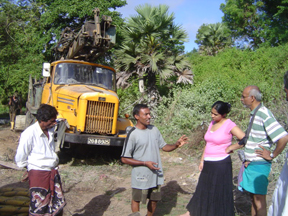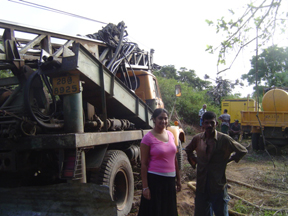 Mihiri and Charlini at the site, with water board technicians.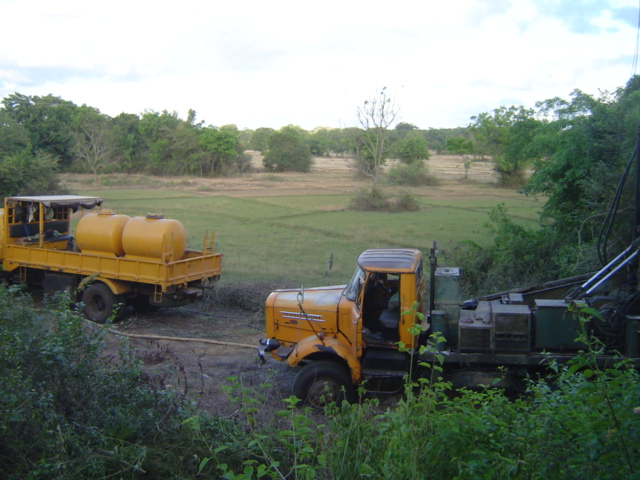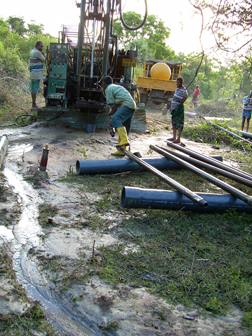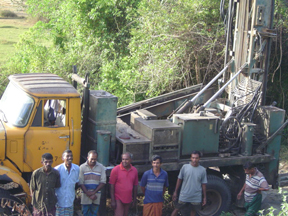 Site of the two wells THANKS, GUYS!